Wi-Fi
Connect to the UofT wireless network with your laptop or mobile device.
Not a current University of Toronto student, faculty, and staff member?
         Eduroam wireless network is available for faculty, staff, and students from other universities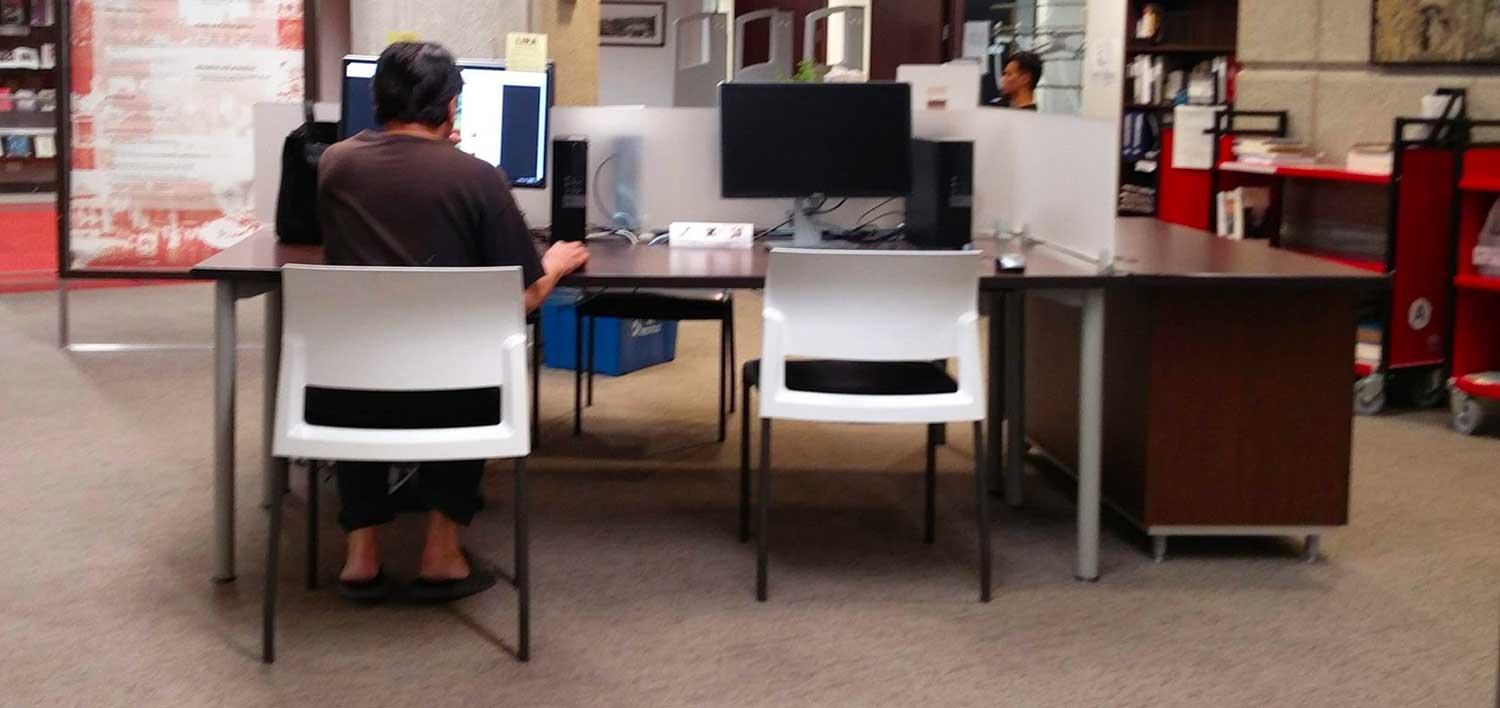 Computers
The Library has 4 public workstations.
One workstations is for searching the library catalog only, no internet connection. 
Three workstations require UTORid to log in. 
         Find other available workstations in the Robarts building