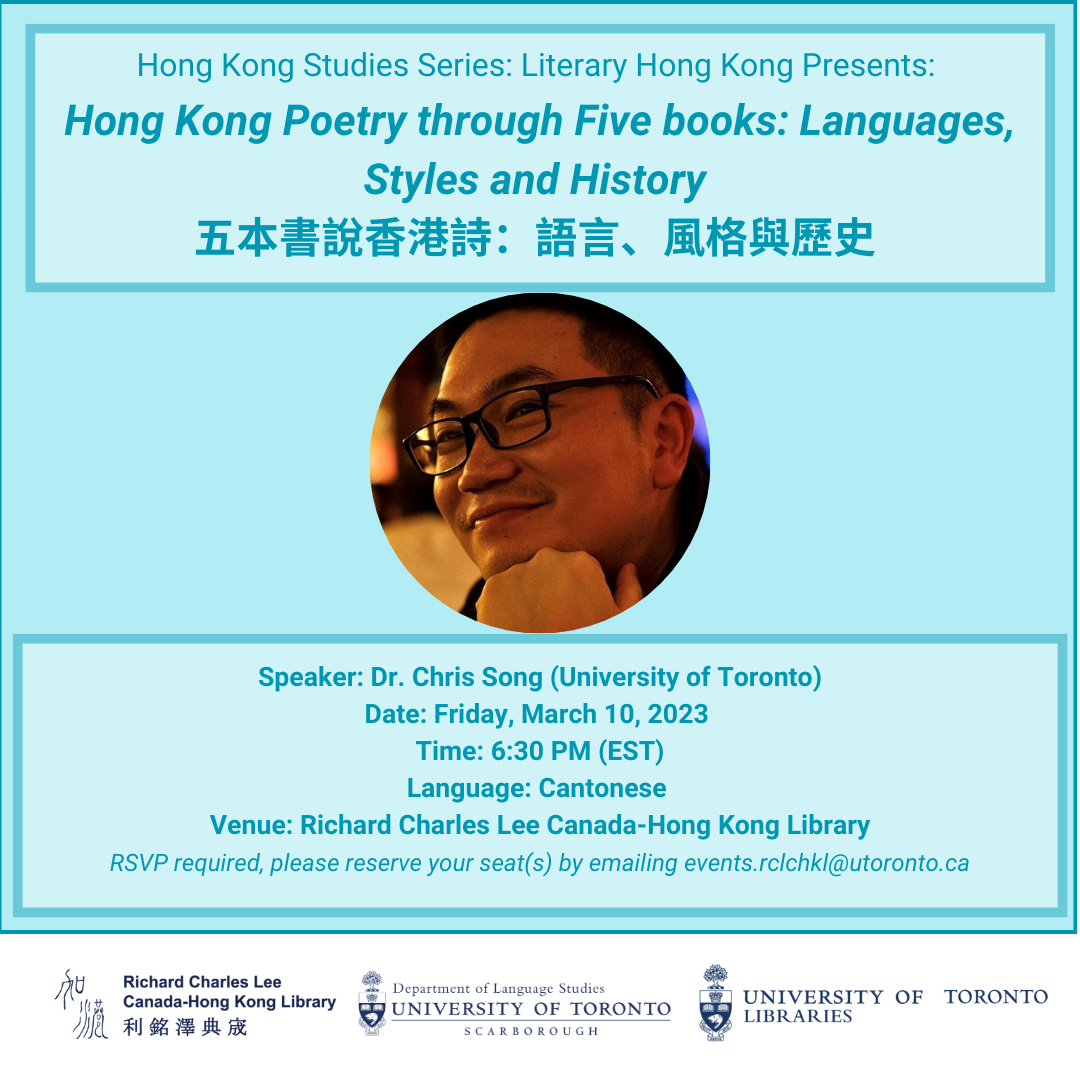 Richard Charles Lee Canada-Hong Kong Library, in tandem with the Department of Language Studies at the University of Toronto Scarborough, will be launching "文學香港 Hong Kong Studies Series: Literary Hong Kong", a series of events in celebration of Hong Kong literature throughout March. Selected poetic works will be on display at the Canada-Hong Kong Library during this time.
The first lecture of the series is "Hong Kong Poetry through Five books: Languages, Styles and History 五本書說香港詩:語言、風格與歷史" by Dr. Chris Song (Assistant Professor, Department of Language Studies, University of Toronto Scarborough and Associate Graduate Faculty Member, East Asian Studies Department, University of Toronto). 
The lecture will be in Cantonese.
RSVP required, please reserve your seat(s) by emailing events.rclchkl@utoronto.ca. 
The recording of this lecture can be viewed at https://youtu.be/Vn-g_Ro7cdA.