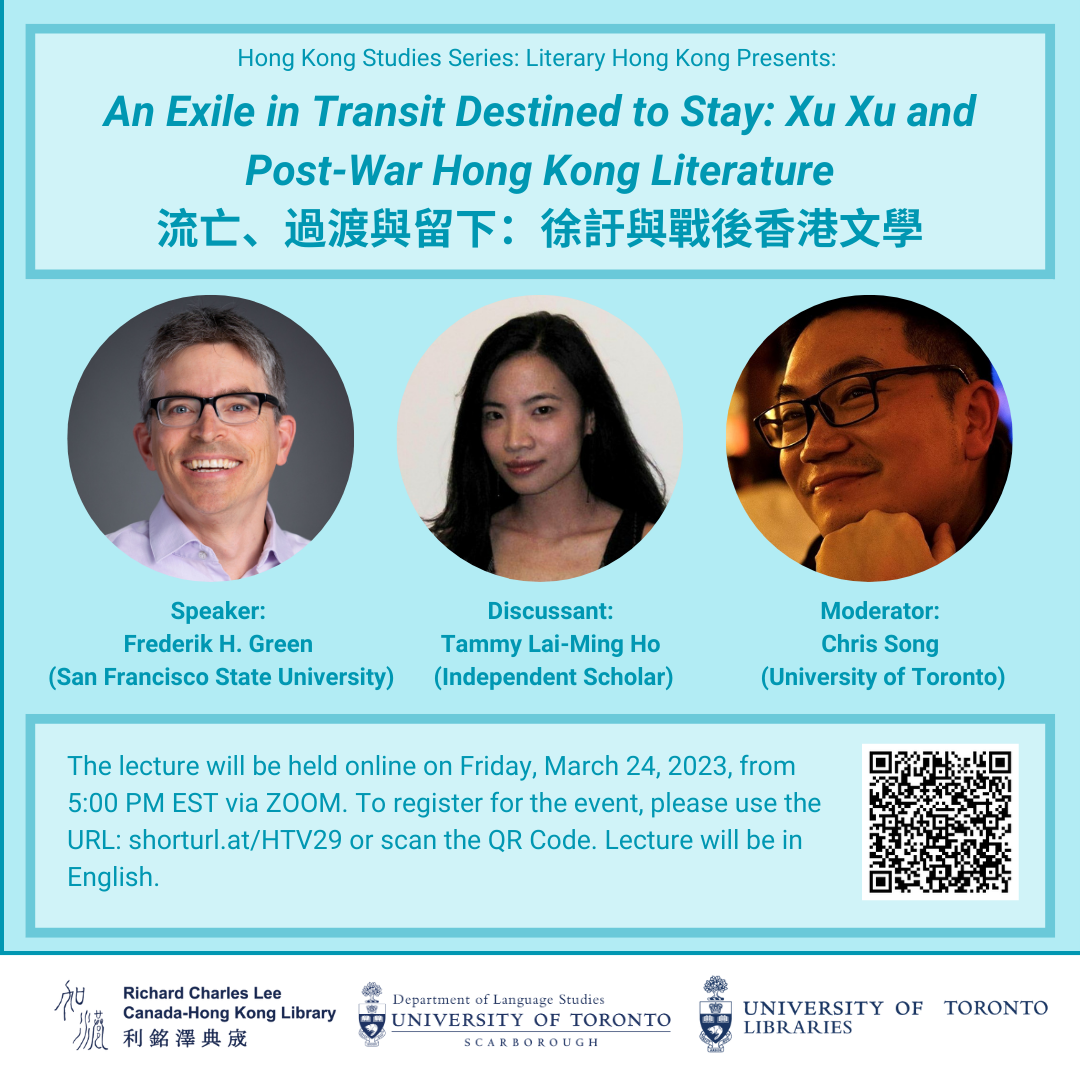 Richard Charles Lee Canada-Hong Kong Library, in tandem with the Department of Language Studies at the University of Toronto Scarborough, will be launching "文學香港 Hong Kong Studies Series: Literary Hong Kong", a series of events in celebration of Hong Kong literature throughout March. Selected poetic works will be on display at the Canada-Hong Kong Library during this time. 
The third and last event of the series, "An Exile in Transit Destined to Stay: Xu Xu and Post-war Hong Kong Literature 流亡、過渡與留下:徐訏與戰後香港文學" by Frederik Green (Professor of Chinese at San Francisco State University) will be held online on Friday, March 24, 2023, from 5:00 PM EST via Zoom. 
 
Tammy Lai-Ming Ho (Editor-in-Chief of Cha: An Asian Literary Journal and English Editor of the Voice & Verse Poetry Magazine based in Hong Kong) will serve as discussant, while Chris Song (Assistant Professor, Department of Language Studies, University of Toronto Scarborough and Associate Graduate Faculty Member, East Asian Studies Department, University of Toronto) will moderate the talk. 
The talk will be in English.
Please register for the event at shorturl.at/HTV29.
The recording of this talk can be viewed at https://youtu.be/r6KTyn1e0M4.