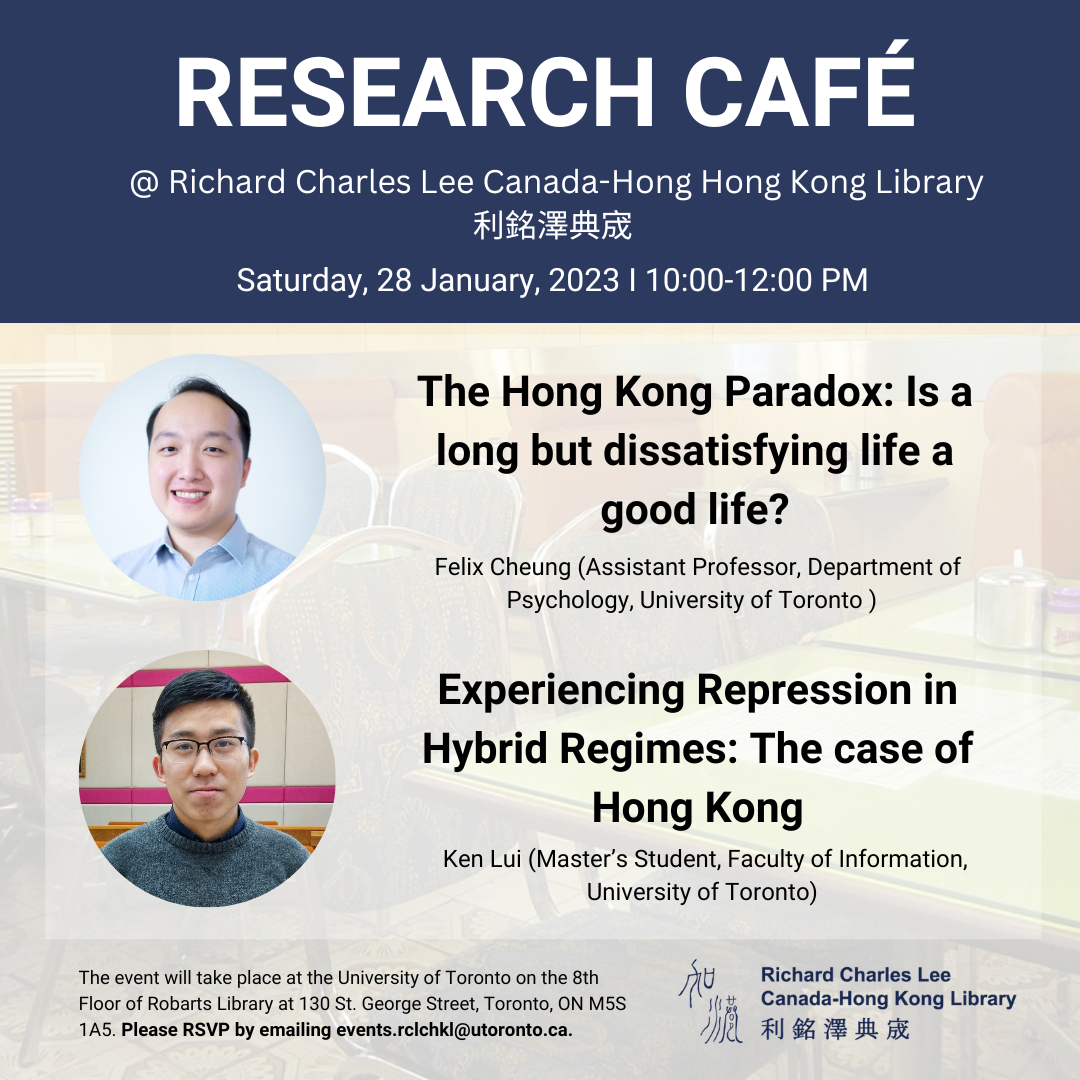 At this second meeting, Felix Cheung (Assistant Professor, Department of Psychology) and Ken Lui (Master's Student, Faculty of Information, University of Toronto) will be presenting their research.
Felix will be presenting his research, "The Hong Kong Paradox: Is a long but dissatisfying life a good life?", where he used Hong Kong as a case study to demonstrate that living a long and prosperous life does not necessarily equate to living a good life.
Ken will be presenting his research, "Experiencing repression in hybrid regimes: The case of Hong Kong", where he examined soft (non-violent) repression through a case study regarding the soft repression experience encountered by Hong Kong district councilors.
The presentations will last between 10-20 minutes each, and we will have time afterward to discuss with the authors on their papers.