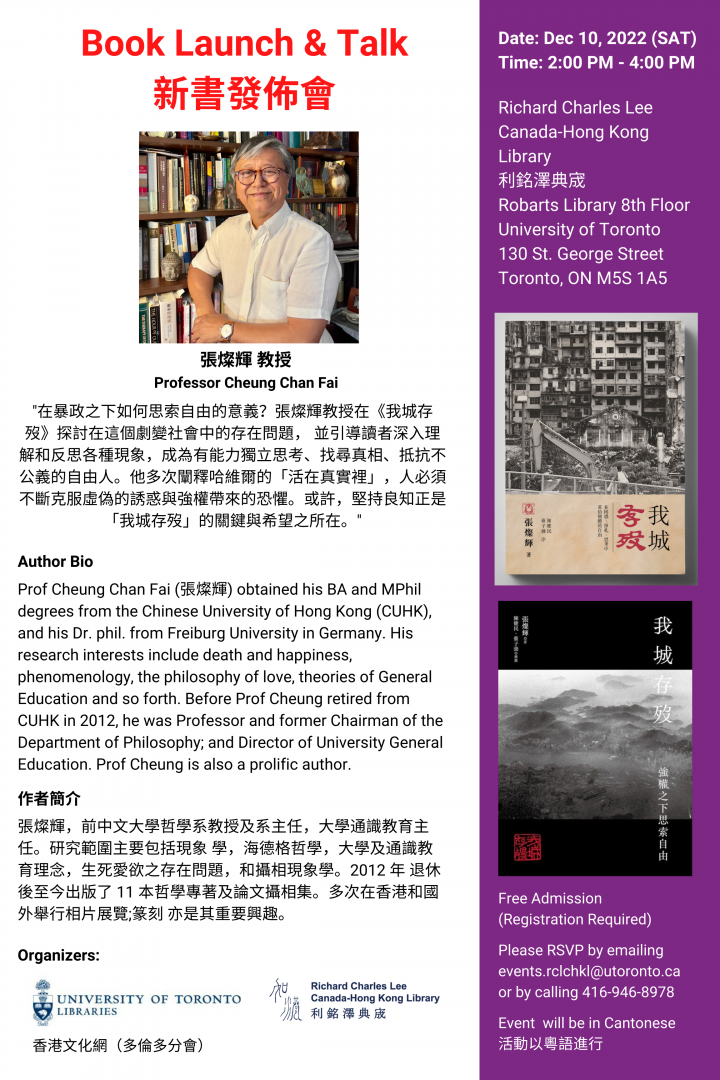 Author Bio
Professor Cheung Chan Fai (張燦輝) obtained his BA and MPhil degrees from The Chinese University of Hong Kong (CUHK), and his PhD from Freiburg University in Germany. His research interests include death and happiness, phenomenology, the philosophy of love, theories of General Education and so forth. Before Professor Cheung retired from CUHK in 2012, he was Professor and former Chairman of the Department of Philosophy, and Director of University General Education at CUHK. Professor Cheung is also a prolific author. 
Please note that the event will be in Cantonese. 活動以粵語進行. 
If you are interested in attending, please RVSP by emailing   events.rclchkl@utoronto.ca or by calling 416-946-8978.