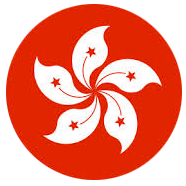 The Hong Kong Basic Law Portal, developed by the Richard Charles Lee Canada-Hong Kong Library at the University of Toronto, serves as an online gateway to Basic Law research materials from major institutions around the world.  The portal consultants include Prof Ming K Chan, Hong Kong expert at the Center for East Asian Studies of Stanford University and Prof Simon Young, former Director of the Centre for Comparative and Public Law at the University of Hong Kong. The Canada-Hong Kong Library currently maintains the largest collection of both in-print and digital Basic Law-related documents in North America.  The portal will provide free access to a most comprehensive collection of Basic Law materials, which will continue to be one of the primary focuses for the library's collection development. 
The Hong Kong Basic Law – A brief introduction
The Basic Law provides the constitutional basis for the Hong Kong Special Administrative Region (HKSAR) from 1 July 1997.  Article 5 of the Basic Law provides that the socialist system and policies shall not be practiced and the previous capitalist system and way of life shall remain unchanged for 50 years. This mini-constitutional document outlines the principles and details of implementing "One Country, Two Systems" (一國兩制) in Hong Kong during these 50 years. It formulates the legal framework for HKSAR to become a region with "a high degree of autonomy" (高度自治) and have "Hong Kong People administering Hong Kong" (港人治港), except for the issues related to defence and foreign affairs.
The portal is available at http://guides.library.utoronto.ca/hkbl.